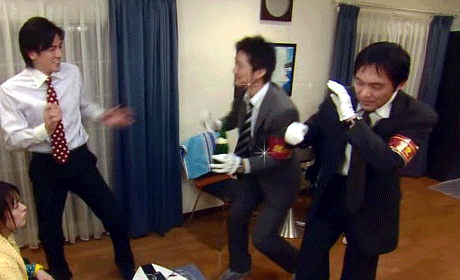 Actor Kaname Jun (31) will soon be a married man. His agency notified the media by fax on 19th February that the couple are in the midst of preparing for marriage and an announcement will be made closer to the wedding date. There was no mention of his partner in the fax but
Nikkan Sports
identifies her as
Matsufuji Atsuko
and according to
Sponichi
, they are of the same age and she is a former talento who now works in the beauty industry.
Update:
On 2nd May, he announced that he had registered his marriage on 28th April 2013.
His wife posted a photo of herself in a wedding dress in her
blog
.
This blog
post
by Mari Kagaya, a fashion consultant, confirms that she is the one Kaname Jun married.
'This is Matsufuji-chan, who just got married to Kaname Jun-san the other day. I'm so happy to see Acchan after such a long time.'